Exquisite materials such as granite and quartz are making their way into homes as more people are kicking their laminate countertops to the curb. Laminate was the material of choice for decades, so why the sudden shift in preference, especially since granite and quartz are more expensive?
Popular home improvement shows like House Hunters are certainly making a clear case for upgrading your countertops, but outside of the TV spotlight, there are several other factors that make granite and quartz superior to tried-and-true laminate. Here's why you should consider upgrading yourself: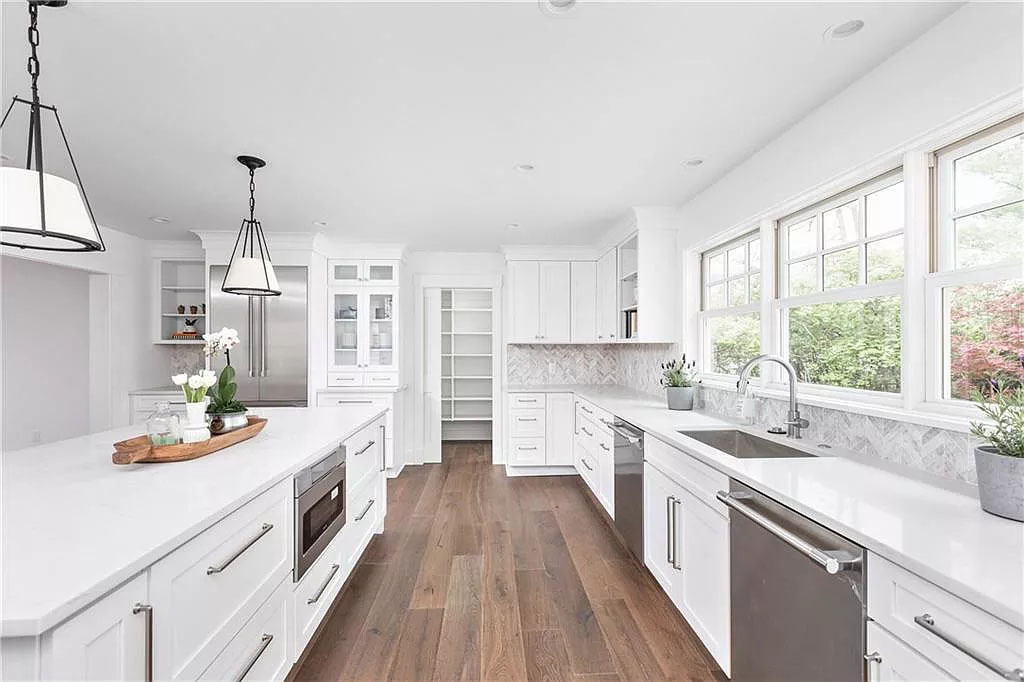 They're Better at Handling Heat
Place a hot pan on a laminate countertop and it will leave a mark. Laminate countertops do not do well with heat. Even a few seconds of exposure to a hot pot can damage the countertop.
Granite and quartz offer much more heat resistance, with granite being the most heat-friendly. It's still best to use heating pads and avoid direct heat to protect your countertops, but the risk is far less than with laminate.
They're More Durable
Granite and quartz are almost indestructible, standing up to tough kitchen challenges with ease. The same just isn't true for laminate, which is comprised of a slab of particle board and covered in a thin layer of resin and kraft paper.
With laminate after a few years replacements will need to be made compared to having quartz or granite in your home which will provide you with many years of beautiful functional countertops. Stone countertops are more cost effective for long term use.
They're Easy to Take Care Of
New quartz and granite countertops are simply stunning, but you may be wondering if you can keep them looking like new. Rest assured that caring for your new countertops is fairly simple, especially given their scratch-resistant surface. We recommend using a cleaner that is approved for stone countertops (or mild soap and water). Avoid using ammonia based cleaners. Granite does require sealing about once per year (stronger, long term sealers are available).
They Increase Home Value
Because quartz and granite countertops are a little more expensive, and because many homeowners are attracted to these finer materials, it's almost a given that your home value will increase.
Real estate agents will tell you that kitchens and bathrooms sell homes. If you're going to put some money into increasing your home's value, these are the best two rooms to get more bang for your buck.
Though the actual value increase will vary, you can expect to recoup much of your investment when it comes time to sell.
They're Aesthetically Pleasing
Aesthetics are personal choices, but many people choose quartz and granite countertops simply for their appearance.
Granite comes in a variety of colors and patterns, perfect for homeowners who want to add pops of color to their kitchen. Quartz looks like stone and comes in a variety of color options, giving you seemingly infinite options to suit your style. Both materials look high end and can create instant appeal.
Laminate countertops aren't just inexpensive, they also look it. The seams tend to stand out and they quickly show signs of wear and tear. 
At Cabinet & Stone Expo, we believe that quality countertops shouldn't come at a premium. Our granite and quartz countertops aren't much more than what you'd pay for laminate, but can last longer, look beautiful, and add greater value to your home.
Let us help you find your inspiration and start designing your dream kitchen!